WHY do we do what we do?
It's easy. We treat others like we want to be treated. Knowing we are helping others with their doctor and hospital bills or seeing a smile through the tears of losing a loved one (when the needed money is provided for the burial and other last expenses). This is WHY we do what we do. Our WHY is simply helping others, just like you, our partner agent. We are here to support you in being successful by helping others. You're the reason we exist, and we thank you for your trust in us.
Please contact us to experience our Why and join the FSI team!
Sincerely,
P. Danny Haire
President, Financial Services, Inc.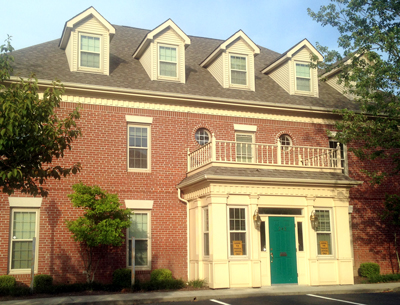 OUR COMPANY
With a national corporate office located in Knoxville, TN, Financial Services Inc. (FSI) is a national distributor of the finest senior population insurance products on the market.
Our phenomenal growth is based on our working relationship with top-ranking insurance companies and quality-oriented agents. FSI is recognized as a company that has been fulfilling promises to companies and agents for over 25 years. We strive daily to be the best for the people we work for.
Financial Services Inc. is a family-owned insurance marketing company established in 1995 and located in Knoxville, TN that provides products and personal support to producers all across the country.
Our president has been selling insurance for over 40 years, building strong relationships with many of the nation's best carriers. He worked personally with American Continental Insurance Company out of Brentwood, TN, to help develop a new Final Expense product for which he is the national distributor. Aetna Inc., a Fortune 100 company, offers this enormously popular product. In addition to Life products, we also offer competitive Medicare Supplement plans.
Over 16,000 agents are contracted through our company, but we still offer personal assistance and enjoy close relationships with many of our agents.  We have an established lead system that has proven highly successful in the Senior Market.
New agents just starting out, accomplished producers, and larger agencies alike all benefit from joining our team. Get contracted today and let us help you discover your path to success.